TV Mounting & Other Creative Quick Tips for Displaying Your Flatscreen
|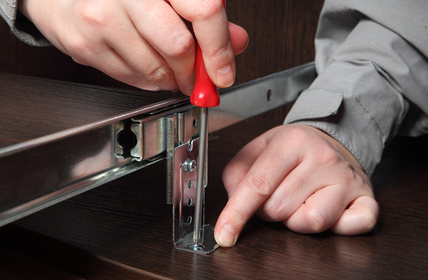 When it comes to hanging up your precious, flat screen TV, you'll certainly want to assure that your new device is safe and sound above the ground. Completing the task of mounting your TV is not rocket science. However, if you're looking to get more creative with the project — to save space, or do away with the mounting altogether — you'll need to be more unique with your methods. While this may take a little more time, we've got you covered with the ideas part.
Here are four unique ways to utilize your TV, with or without a mount.
Hidden Art
Nothing brings a boring and barren wall to life quite like a fine piece of artwork. Call some pieces of such what you may — yes, they're subjective in nature — but suppose it could rotate and your phat flat was on the opposite side of it? With Hidden Vision's specially-made wall mount, you can have your visual cake and eat it too! This fascinating Flip-Around mount has a photo frame on one side and a spot for your TV on the other. Not a fan of the Flip-Around? The company offers two other options: Standard Flip-Out and Extended Flip Out. It can be installed via built-in custom application, or on any 2×4 custom-built wall.
The Sliding TV Platform
Not feeling Picasso-like? You may want to push the envelop even further with your "techoration." Although your average dresser is made to hold clothing and such inside, who's to say you couldn't incorporate your flat screen TV with it? Confused at just how to pull this off? Remodelaholic.com sums up its DIY sliding platform in a few simple steps. One completed, the top of the dresser will act as a sliding platform, allowing you to slide it forward, or backward.
The Wall Divider
Still undecided? Don't fancy either of the first two? Another option is putting your TV on a portable surface aka a wall divider. Contrary to the simple minds, this can easily be accomplished with almost any type of moving platform. Bookcases, TV wall panels, and wooden platforms are a few of the many options to choose from in order to execute this approach.
Inside the Fireplace
Clearly, you must not be an avid fireplace user if you're looking to install your trusty TV inside the confines of a gaping brick opening. However, if you're looking to go this route, it will save you a sufficient amount of space.  Feel like geeking out and saving even more room? You can also hide your wires by picking up an appropriate-sized piece of PVC piping at your local home improvement store.