3 Home Decor Halloween Ideas That'll Delightfully Spook Your Guests
|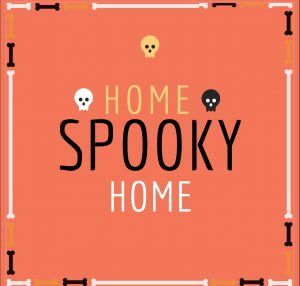 Have no fear, Halloween is here! In actuality, it's that time of year to throw on your creepy gear, or preferred flavor-of-the-year costume, to leave your peers in awe. While it's perfectly acceptable for you to playfully scare the bejesus out of those around you on Oct. 29, you don't want to be "that person" who doesn't partake in its eery home decor activities. Now's the time to be creative — and don't you worry — we're here to help you do just that.
In celebration of the most creepy time of the year, we bring you three Halloween house decor ideas that'll surely have your home-goers, and trick or treaters for that matter, delightfully spooked!
Indoor Dollar Store Decor
If given the opportunity to, who wouldn't want to save a buck or two (or three). Let's face it: Some of the prices on select items will leave you more fearful than a Freddy Krueger movie ever would. However, who said you had to overspend? Certainly not us. Why not take a trip to your local dollar store? All it takes is some aisle searching and a little creativity. White candles with scary faces inked on them, a spider web-made vase, and bright pumpkin lights are just a few of many low budget ideas, courtesy of Handy Home Tips. Check out additional ones on this Halloween-themed Pinterest post!
Fear Thy Lawn
Okay, so you may not have the acreage to duplicate Six Flags Fright Fest. However, no need to worry — there are several hair-raising pieces you can add to your lawn that'll have your guests simultaneously creeped out and impressed. You can never get a second chance at a first impression. Hence, why laying out fake bones, skeletons, and tombstones across your sparkly-green front lawn embodies the one that you'll want to make this Halloween season.
Creep Your Doorstep
If your evil grass artifacts don't give your guests the chills, you'll get a second opportunity at your doorstep. Hanging bats, a black bewitching wreath, and owl night watchers are a few of Martha Stewart's insightful ideas. Better Homes and Gardens also has some notable mentions that should have your door dwellers saying. "Spooky placemats, door signs and pumpkins oh my!"